Learn to Use Stylex Easy-Rinse Hair Wax In Just 3 Steps – and Create These 3 Amazing Looks
We'll show you to use Stylex Easy-Rinse Hair Wax in 3 easy steps, then show you 3 amazing hairstyles you can create in just a few minutes!
How do you use Stylex Easy-Rinse Hair Wax?
Step 1: Get a small, coin-sized amount of wax on your fingertips.
Step 2: It's a hard wax, so warm it up. Rub your hands vigorously for about one minute, till soft and ready to apply.
Step 3: Apply on damp, newly washed hair or blow-dried hair and style with swag! Sharpen your hair part. Add volume to roots. Or run your fingers through your hair, front to back, or back to front. Let wax set and finish with hairspray.
Now that you've mastered the technique, use Stylex Easy-Rinse Hair Wax to create these three amazing hairstyles!
Hairstyle No. 1: On The Go
This style is best achieved on towel-dried or blow-dried hair.
Apply Stylex Easy-Rinse Hair Wax to hair tips.
Create a spiky look, twist on hair to emphasize curls or waves, or comb through hair for business casual meetings.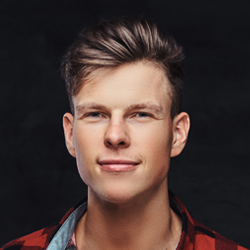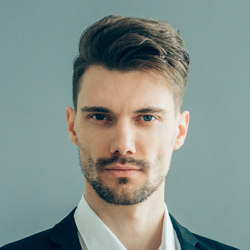 Create a memorable look for formal occasions. Blow dry hair, then apply hair wax.
Style your hair into a classic slick-back: comb your hair toward the back.
Or create a side-parted look – part hair with your comb, then comb from the parting sideways or diagonally.
Amp up your weekend style! Apply wax on towel-dried hair.
Volumize from the roots by raising hair upwards with your hands and then blow drying.
Or apply hair wax to ends, then scrunch, bend, and twist sections of hair to achieve a sexy, messy, bedhead look.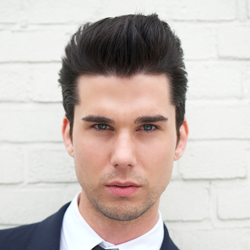 Have fun finding your own swag! Try Stylex Easy Rinse Hair Wax, which comes in two variants – NORMAL and STRONG HOLD. It's perfect for taming, shaping, and styling hair the way you want to.

The year 2020 is finally here and time for a New You. Why not turn this new decade into a real opportunity for growth and change?
Whether you're trying to get that promotion at work, or diving into the dating pool and trying to meet someone special, it pays to carry yourself with confidence. So here are three classically handsome hairstyles for 2020.
Because when you look your best, you feel your best. 
The Side Part is an iconic haircut that we bet even your grandfather once rocked. It suits any face shape and rises to any occasion. There's a good reason our generation is around today—and that's because your grandmother couldn't help but fall for your grandfather's timeless style and swagger.
To achieve this look: apply Stylex Styling Gel Normal Hold to damp hair, then use your trusty comb to create a parting on one side of your head, or use the hard parting made by your barber.
Comb over the majority of your hair onto one side, then comb it towards the back of your head to raise your hair into a quiff.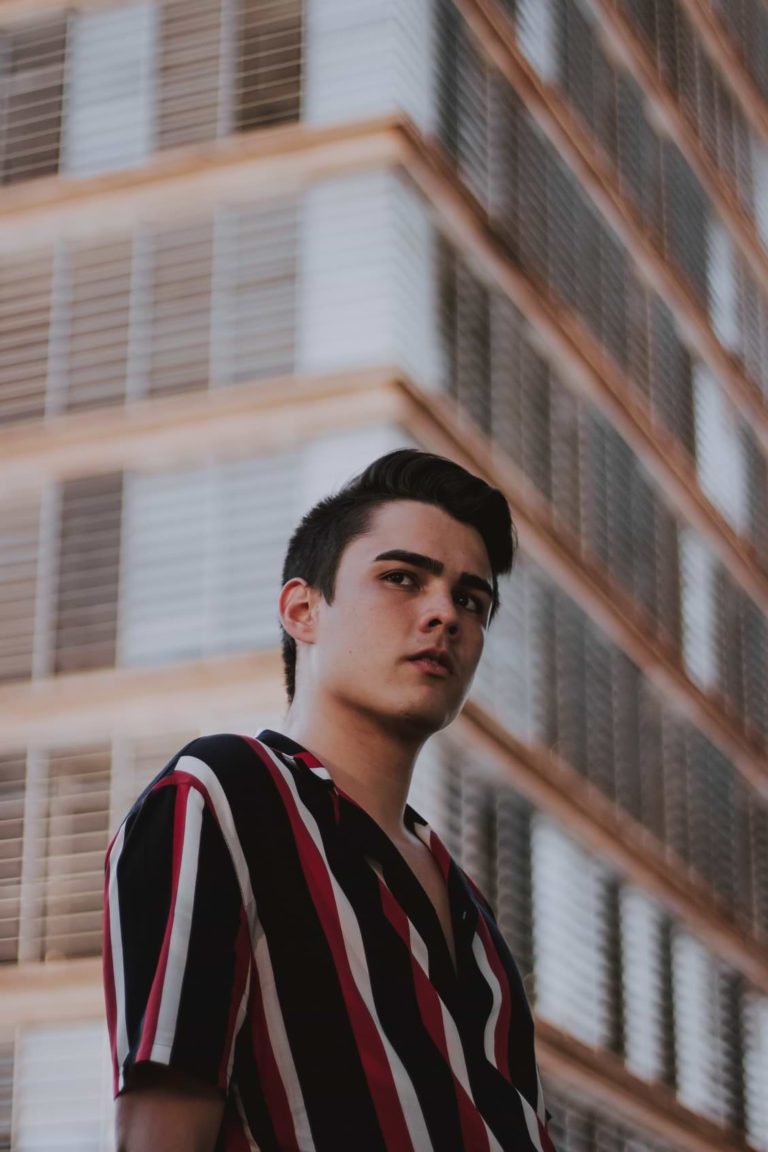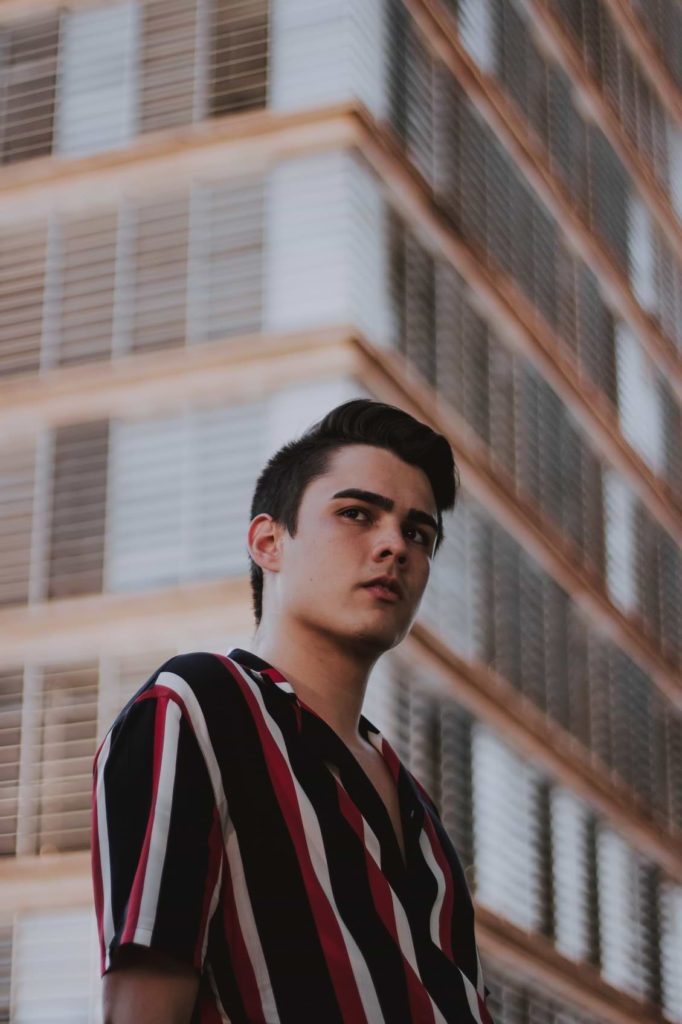 The Slick Back look is effortlessly cool, sleek, and older than you think.
The origins of the Slick Back can be traced as far back as the flapper era of the 1920s, also known as The Great Gatsby era. It has endured and evolved throughout the years, thanks to its universal appeal and ease of style. 
To create this style: apply Stylex Styling Gel Strong Hold to your hands and rub it all over your hair, straight out of the shower; then proceed to comb all of your hair towards the back of your head. It's as simple as that. 
The Pompadour is a haircut with its roots in Rock 'n' Roll. Elvis Presley brought this hairstyle to the forefront in the '50s and it's been rocked by legendary men ever since.
Style icons like Zayn Malik and Paulo Avelino wear this stylish look with attitude. This haircut adds length to any face shape, while achieving a fine balance between bad boy and vintage style. 
To wear this look: apply Stylex Styling Gel Extreme Hold onto damp hair, then comb backwards or to the side. Brush through hair while blow-drying the side and the back. Then create height on the front section of your hair with a round brush, brushing upward with your hair dryer on high heat.
Slick the sides against your head and finish styling the raised front part of your hair with a bit more gel.
These classic hairdos have stood the test of time and add a variety of style to your everyday looks. Show them your swag with these hairstyles created using Stylex Gel.

Not sure what the difference is between hair wax and gel? What setting lotion is for? Or hair polish?
Here's a rundown on what each is for and when to use them, so you know which product is right for you. 
Stylex Easy-Rinse Hair wax is a water-based, non-greasy grooming hair wax. You can use it to style your hair to achieve a matte, sculpted look without worrying about sticky residue, flake build-up, or frizzed-up hair. Hair is easy to restyle with Stylex Easy-Rinse Hair Wax; you'll tame fly away hair and keep your look clean and neat.

If you are the type of person who wants the ease of washing off hair wax in just one rinse, then this product is for you. You'll love using this wax for smart and formal occasions!

Choose from our two variants: Normal Hold and Strong Hold, which you can use depending on the thickness of your hair and the precision look you want to achieve.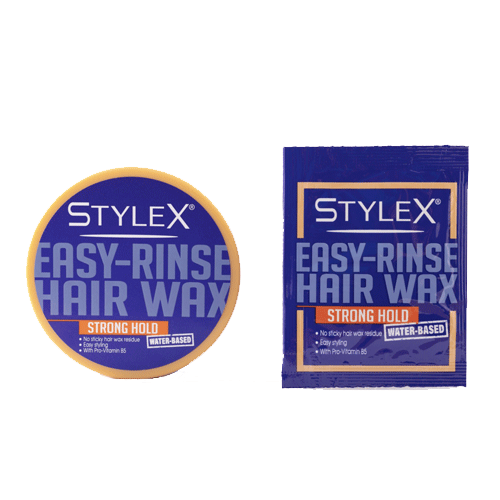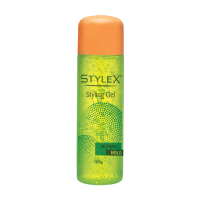 This hair gel gives your hair a shiny look without the mess: it's non-sticky, non-flaking, and easily washable.
It's best to use the Styling Gel with damp hair to help you achieve a more defined, shiny hairstyle.
The styling gel is perfect for people who want to keep their look sleek and shiny. It gives you the strongest hold – a sleek wet finish that lasts the entire day.  
Stylex Setting Lotion is like a hair gel in appearance that preps your hair for styling the way you want. It conditions hair and locks in moisture for added sheen. It's great for use on a daily basis.
Stylex Setting Lotion provides manageability and ease of hair styling. To maximize, apply Style Setting Lotion while your hair is still damp, then blow dry.
This product is ideal for styling and conditioning hair to achieve a polished look, whether it's for everyday or special occasions.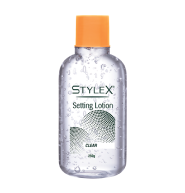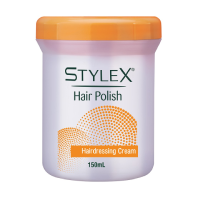 Stylex Hair Polish is a light, non-greasy hairstyling cream that manages tangles, creating smoothness and shine in naturally styled hair.
This product is safe for all types of hair and creates silky shine and sleekness without stiffness. This is suitable for people who want to tame frizz and flyaway hair. You may apply this product with either damp or dry hair.