Not sure what the difference is between hair wax and gel? What setting lotion is for? Or hair polish?
Here's a rundown on what each is for and when to use them, so you know which product is right for you. 
Stylex Easy-Rinse Hair wax is a water-based, non-greasy grooming hair wax. You can use it to style your hair to achieve a matte, sculpted look without worrying about sticky residue, flake build-up, or frizzed-up hair. Hair is easy to restyle with Stylex Easy-Rinse Hair Wax; you'll tame fly away hair and keep your look clean and neat.

If you are the type of person who wants the ease of washing off hair wax in just one rinse, then this product is for you. You'll love using this wax for smart and formal occasions!

Choose from our two variants: Normal Hold and Strong Hold, which you can use depending on the thickness of your hair and the precision look you want to achieve.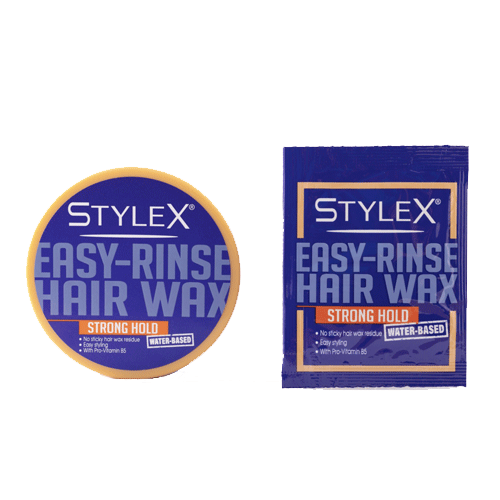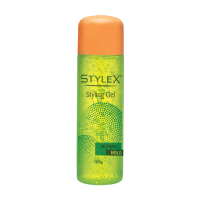 This hair gel gives your hair a shiny look without the mess: it's non-sticky, non-flaking, and easily washable.
It's best to use the Styling Gel with damp hair to help you achieve a more defined, shiny hairstyle.
The styling gel is perfect for people who want to keep their look sleek and shiny. It gives you the strongest hold – a sleek wet finish that lasts the entire day.  
Stylex Setting Lotion is like a hair gel in appearance that preps your hair for styling the way you want. It conditions hair and locks in moisture for added sheen. It's great for use on a daily basis.
Stylex Setting Lotion provides manageability and ease of hair styling. To maximize, apply Style Setting Lotion while your hair is still damp, then blow dry.
This product is ideal for styling and conditioning hair to achieve a polished look, whether it's for everyday or special occasions.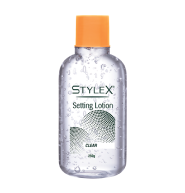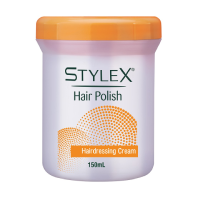 Stylex Hair Polish is a light, non-greasy hairstyling cream that manages tangles, creating smoothness and shine in naturally styled hair.
This product is safe for all types of hair and creates silky shine and sleekness without stiffness. This is suitable for people who want to tame frizz and flyaway hair. You may apply this product with either damp or dry hair.